HA NOI – NINH BINH TOUR – 3 DAYS 2 NIGHTS
:
: Call
: Call
Ngày 1 Thu gọn Xem thêm
DAY 01: HA NOI – NINH BINH- BAI DINH (Lunch, Dinner)
Morning: Coach and tour guide pick you up at the meeting point. After then, depart to Ninh Binh, you can visit Hoa Lu ancient capital- the first ancient capital of Viet Nam feudal authority. In 968, Dinh Bo Linh put down a revolt 12 embassies and reigned the throne, established Dinh dynasty, named Dai Co Viet, set Hoa Lu as country's capital. This capital existed in 40 years, in which 12 years was Dinh dynasty (968-980), next 29 years is Tien Le dynasty (980-1009). Hoa Lu Capital had 300 ha width, including internal Citadel, external Citadel, South Citadel, surrounded by a wide range of arc-shaped stone mountain, marvelous view, the space between mountain sides was built by land, the foot of citadel has the bricks surrounding which is 8-10 meter high . Coming to Hoa Lu, you will visit 2 temples: Dinh King Temple, Le King Temple (2 temples are 500m distant), contemplate some unique structures.
Noon: Have lunch at restaurant.
Afternoon: You will visit Bai Dinh Pagoda which is famous for many records: The campus of Bai Dinh Pagoda has an area of 107ha, in which, Tam the and Phap Chu Temple have thousands of meters square wide; this pagoda has the biggest bronze Buddha Statue of East South Asia with 100 tons weight and 3 Tam The Statue, each statue is 50 tons weight. Many caves here also have beautiful stalactites compared with those of Ha Long Bay. Bai Dinh has become a tourist attraction that attracts many people all over the world.
Evening: Check in at hotel, have dinner, freely exploring at night.
Ngày 2 Thu gọn Xem thêm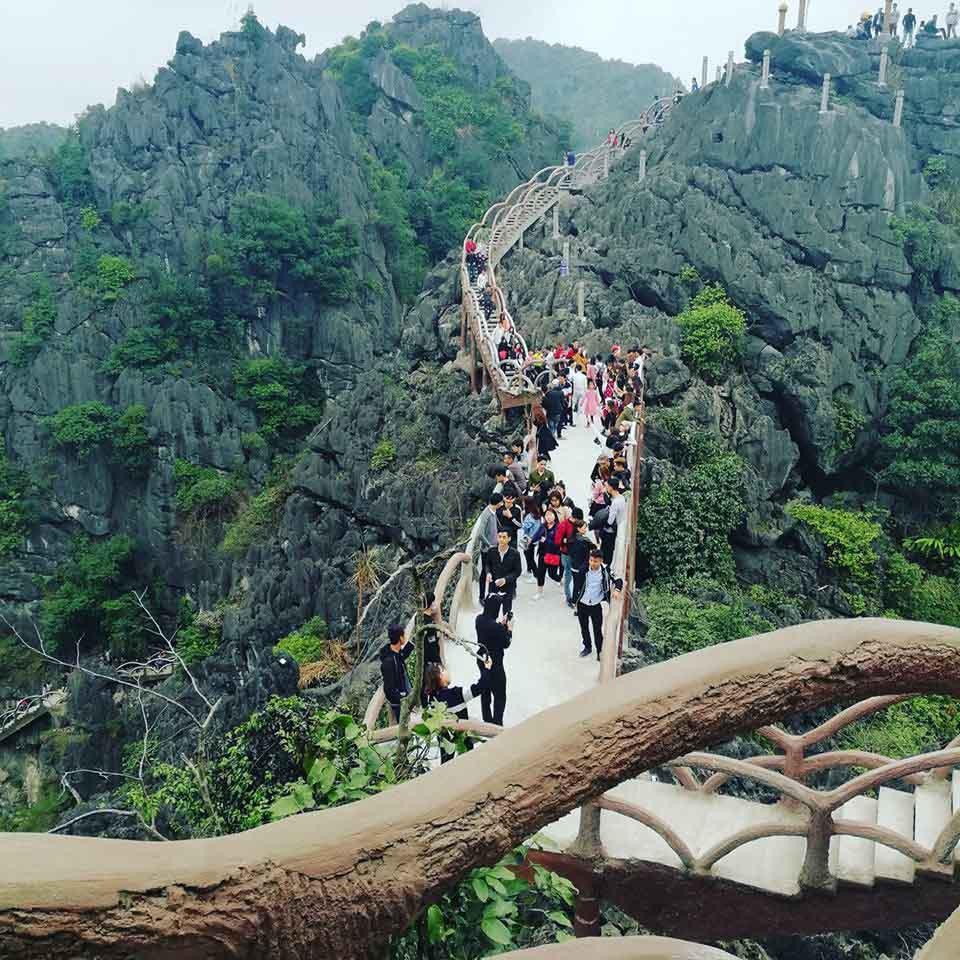 DAY 2: NINH BINH- TRANG AN- HA NOI (Breakfast, Lunch, Dinner)
Morning: Have breakfast, check out. Coach will pick you up to go to Trang An landscape. Getting off the boat and visiting a group of caves : Sang cave (Bright cave) , Toi cave (Dark cave) , Ba Giot cave, Nau ruou cave that are mysterious and wild, enjoy the marvelous mountainous view, fresh water of river – a Ha Long on land of Ninh Binh.
Noon: Have lunch, after lunch, depart to Mua Cave considered as Great Wall in Viet Nam. Mua Cave is at the foot of Mua mountain like a big upside down bell, about 800m2 wide. Looking from the bottom of the mountain can see clearly the white stone steps leading to the top of the mountain, take the far view you can see the interconnected steps like the miniature Great Wall. The two sides of the stairs are ornate lines on the stone, with dragons or phoenixes engraved with the image of dragons and phoenixes in the art of the Tran dynasty so majestic, sharp and beautiful ... On top The mountain is placed a statue of Lady Buddha looking down to the land of Ancient Capital. With a peaceful look and a panoramic view of a vast area of Hoa Lu.
After then depart to Ha Noi, visit Ha Noi Walking Street.
Evening: Have dinner in Ha Noi, freely explore the capital.
Ngày 3 Thu gọn Xem thêm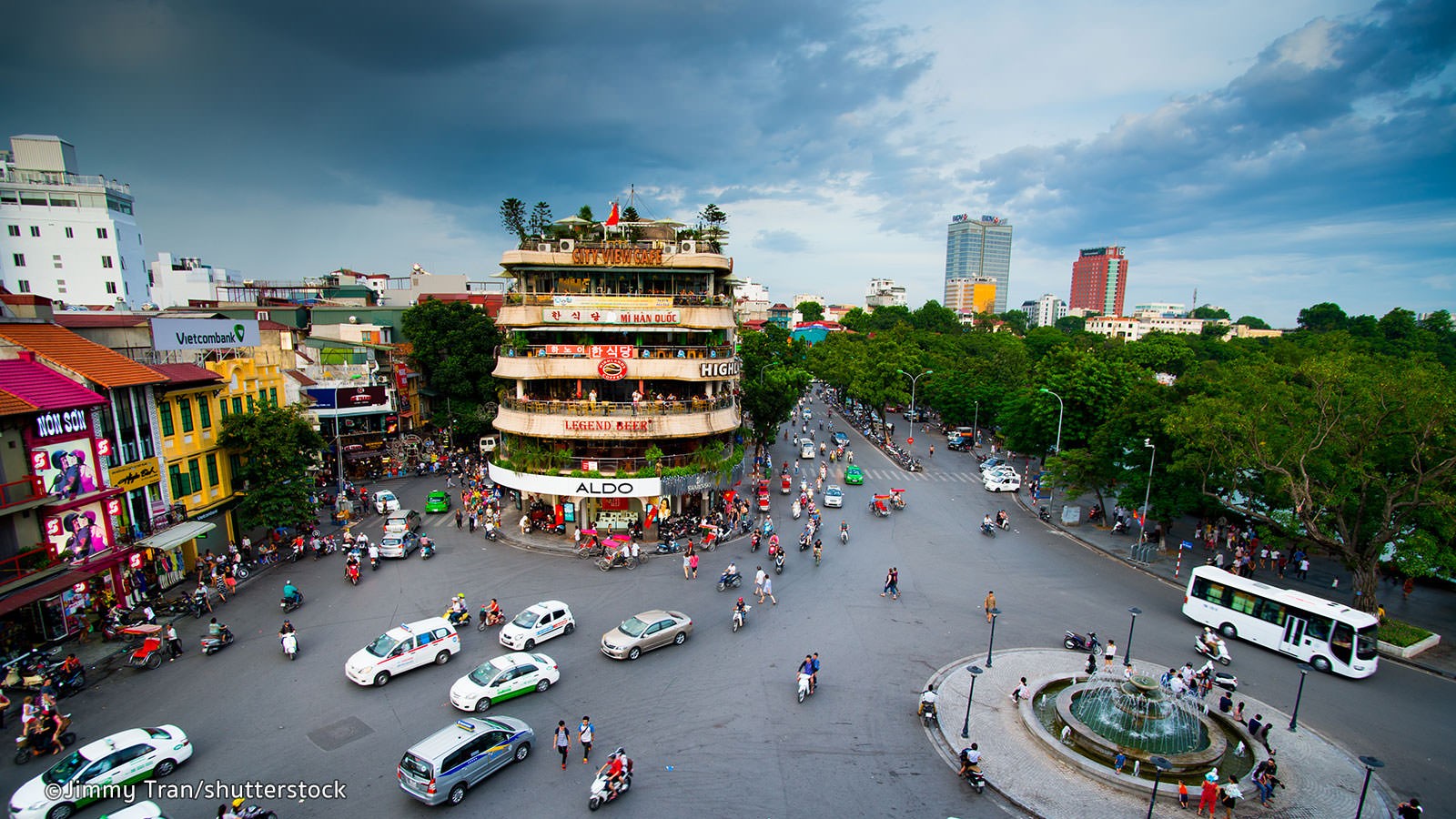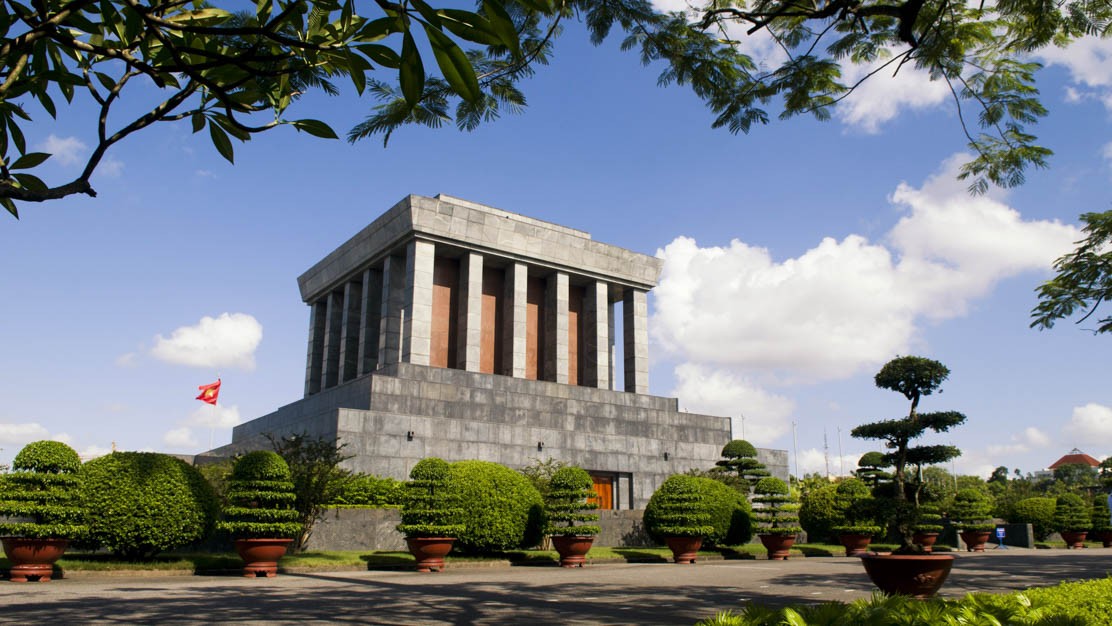 DAY 03: CITY TOUR HA NOI (Breakfast, Lunch)
Morning: coach and tour guide take you to Uncle Mausoleum, Ba Dinh square, Presidency Palace, Uncle Ho House on Stills, One pillar Temple, Tran Quoc Temple : a hundred of age that you can have a stroll through West Lake, Truc Bach Lake. Freely taking some photographs to save memory.
Noon: Have lunch at restaurant. Visit Quoc Tu Giam Memorial of Literature: the first University of Viet Nam, this place saved Doctor's steles, Khue Van Cac
See you at the meeting point. Finish the itinerary.
/
INCLUDED SERVICE:
Modern coach, air-conditioner system and audio.
Standard of hotel room: 2 people/ room, in case one person/room that you have to pay additional charge for single room.
Have 5 main meals, with 150.000 VND/ration, have breakfast in a bowl or glass.
Energetic, professional and kind tour guide.
Tickets of included destinations in itinerary.
Bottle of water
Tourist insurance
NOT INCLUDED SERVICE:
VAT tax
Incurred charge includes: laundry in hotel, water,…
NOTE:
Kid under 4 is free, from 4 to 7 account for 50 % tour price, from 8 to 10 account for75% tour price, from and over 10 is considered as an adult.
Providing list of group with adequate personal information and number phone
The program content can be changed because of the bad weather or flight of guests, but still guarantee the mentioned destinations.
| | | |
| --- | --- | --- |
| KIND OF PAX | POLICY |  TOUR PRICE |
| Adult | From 10 and over : 100% tour price | 3,000,000 VND |
| Kid | From 5 to 9 : 75% tour price | 2,250,000 VND |
| Kid | Under 4: free | 0 |
                       (Tour price is applied for over 20 people group)