CARAVAN QUY NHON: KYCO - EO GIO (3 DAYS 2 NIGHT)
: Da Nang
: Coach
:
: Call
: Call
Ngày 1 Thu gọn Xem thêm
DAY 1: ĐA NANG – QUY NHON (300km):
Morning:
Depart to Quy Nhon.
Noon:
Having lunch at Sa Huynh.
Aternoon
: Check in at 3 star hotel in Quy Nhon, Binh Dinh. Have free time in the evening.
Ngày 2 Thu gọn Xem thêm
DAY 2: QUY NHON –KY CO ISLAND - EO GIO - GHENH RANG – QUEEN BEACH (B, L)
Morning:
Having breakfast at hotel. Moving to
Nhon Ly, Quy Nhon.
Get on canoe to explore
Ky Co,
located under Phuong Mai superb mountain belong to Nhơn Ly commune, Quy Nhơn city, Ky Co neglected beach is so beautiful look like an poetic and impressive picture of nature . Ky Co fascinate people with not only beautiful scenery but also so many interesting things. An amazing wild beach with smooth white sand and fancy sea with crystal color. You will enjoy the imposing nature here that can be find at nowhere. Get back to the restaurant by canoe, take a shower and have lunch. Then take a rest.
Noon:
Visit Eo Gio – famous destination in Quy Nhon, where were call the best place to watch sunrise and sunset in Viet Nam.After Eo Gio, depart to vist Genh Rang at
01 Han Mac Tu, Quy Nhon
, Visit Han Mac Tu tomb, an talented versifier but have poor fate. Contemplate a masterpiece-
But Lua DZũ Kha
, listen to Han Mac Tu poetries, visit
Queen Beach
which is call Bai Trung with full of smooth stones all over the beach which can not be found in anywhere.
Evening:
Freedom to try special foods here such as:
Banh hoi –pig's tripes, fried fish noodle,local wedge, Bau Da wine, My Cang pancake, raw eel, Binh Dinh speial food, Banh It…
(You pay for yourself).

Ngày 3 Thu gọn Xem thêm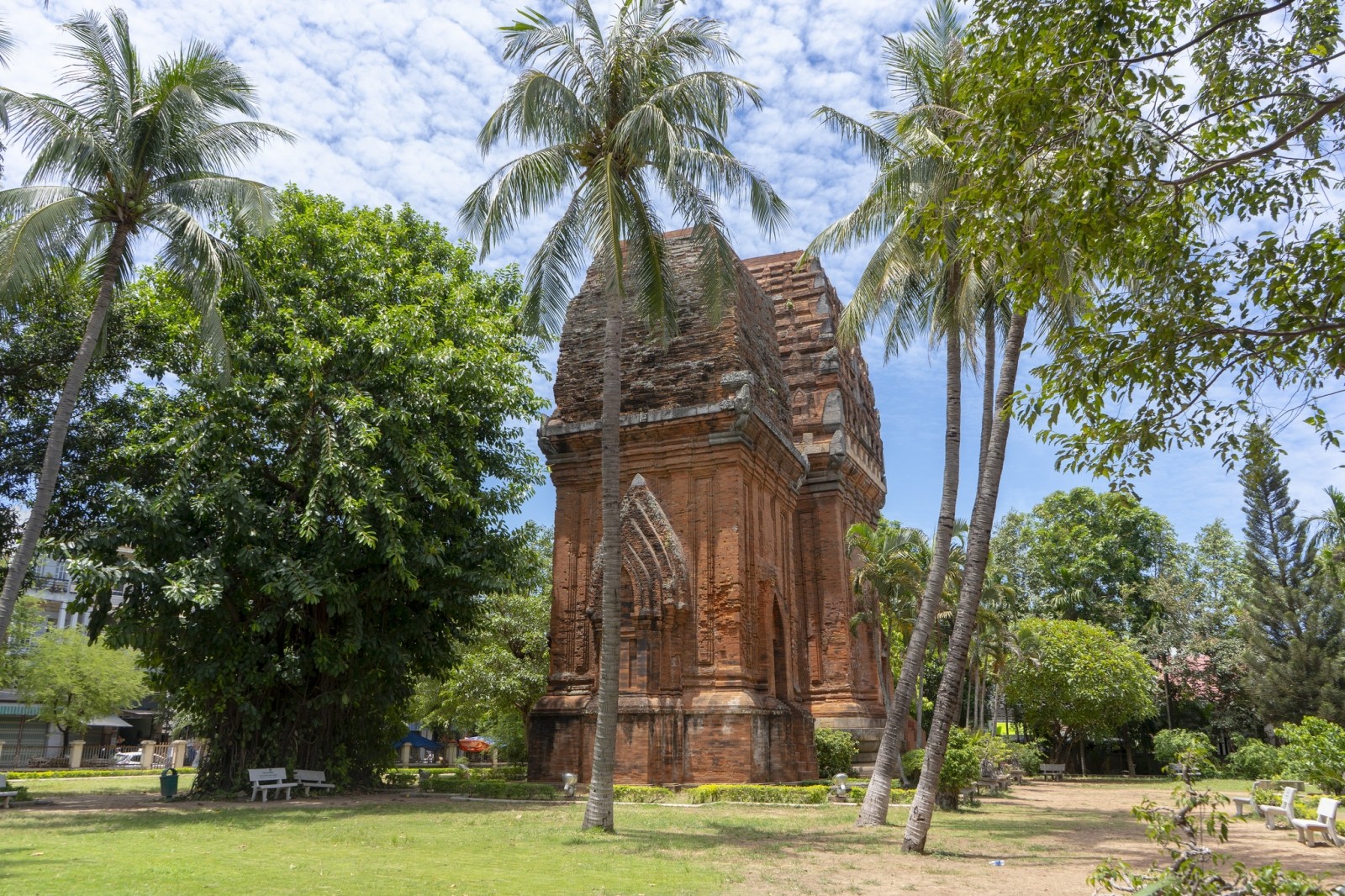 DAY 3: QUY NHON – DA NANG (300KM) (B)
Sáng:
Have breakfast at hotel, check out then go for a walk round the city, drop at roadside cafe, take a cup of coffee and enjoy at a new morden city – Quy Nhon , get on bus and back to Da Nang .
Noon
: Self-supporting lunch. Keep moving to Da Nang. Come to Da Nang, finish tour.
/
SERVICE INCLUDE:
3 stars hotel in Quy Nhon.
2  buffet beakfast, 1 main meal with seafood at the plan
Ky Co tourguide
High speed canoe to visit Ky Co, Eo Gio.
SERVICE NOT INCLUDE:

E​xcess bagage charge, self-driving car (filling up gas tank full, asking to check the car, changing oil, filling gas before starting) Gasoline is about 300-350,000 VND / person (Each car counts 5 guests).


Others fee: Drinks, laundry fee,telephone, outside plant destination, fresh water bath

NOTE:

Keep updating information through viber during travel, keep distance between vehicles, drive safely, do not use the phone while driving


Go by National Highway 1A, return by Quang Ngai highway to Da Nang


Wearing white clothes during the day of canoeing to Ky Co island


Children under 5 years of age are free of charge, children aged 5-9 years do not occupy beds for 50% tour fee, if sleeping in separate beds 100%, children 10 years and older are counted as adults


The program sequence may change but the number of programs remains unchanged.


Guests are present at the pick-up point 15 minutes in advance. Guests are late when the car has departed or canceled the tour without prior notice, please bear the charge as 'cancel the ticket on departure day'


Travelers bring ID card or Passport (original), so bring lightweight luggage, do not carry large suitcases.


Children must go with their parents or have a commitment to go on a tour with their relatives, when traveling, they must bring a birth certificate or passport.


Visitors manage their own money in the tour.


MENU AT KY CO:

1. Steamed clams

2. Grilled silver shrimp with chili salt / steamed coconut water

3. Steamed squid / grilled chili salt

4. Stir-fried sea snail with chilli / salad

5. Grilled / steamed pangasius - roll of rice paper

6. The grilled breast is onion

7. Sour sour fish

8. Ground shrimp with rice + rice
(Dishes 7 and 8 can be substituted for mixed seafood)