3 DAYS 2 NIGHTS DANANG TOUR: MARBLE MOUNTAINS- HOI AN- BA NA HILLS- SON TRA
: Da Nang
: Coach
:
: Daily
: Da Nang- Marble Mountains- Ba Na Hills - Son Tra
: Call
: Call
Ngày 1 Thu gọn Xem thêm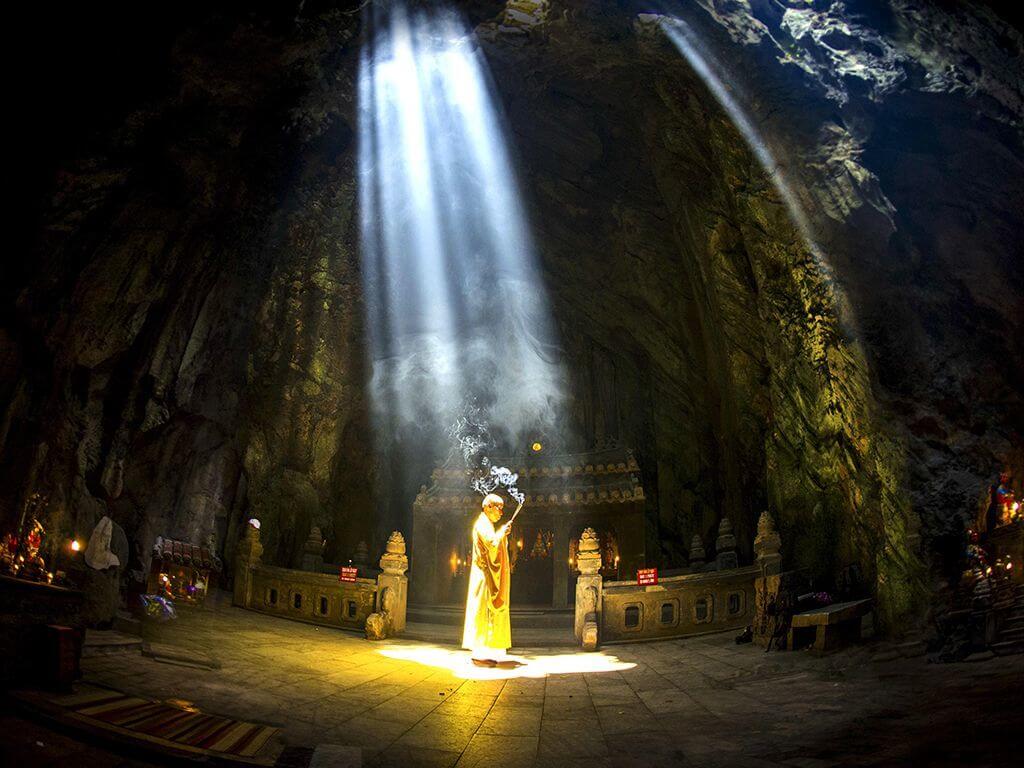 DAY 1: DA NANG – MARBLE MOUNTAINS- HOI AN
Including:
Lunch // Dinner
Noon: Coach picks up you at the rendezvous and take you eat out with Danang specialties - pork roll and Quang noodle, after then coming back to the hotel to check in and have a rest (in the case of room available early)
Afternoon: Tour guide and coach come to pick up the guest at hotel to depart to Hoi An along Vo Nguyen Giap- Truong Sa coast. The first stop in city is Marble Mountains, you will be immersed in marvelous space of nature, centuries- old god' world, and traditional people. Then, stopping at an ancient village Non Nuoc, visit sophisticated and artful work of craftsman here, contemplate the statues and works made from stone.
Evening: You will enjoy and understand deeply about special cuisine of Danang, then, you have a chance to saunter around Hoi An. Coming to such an Ancient Town means it is so amazing with a wide range of colorful lanterns, street vendors, or even some sweet melodies, wooden bell striking sound near Hoai River. You then visit well- known destinations such as Japanese Bridge, Museum of History, Fukian Assembly Hall or Ancient House with hundreds of ages. Car take you return back to Danang, freely visit the night view of Danang, finally, you rest at three- star hotel in Danang city.
Ngày 2 Thu gọn Xem thêm
DAY 2: DANANG – BA NA HILLS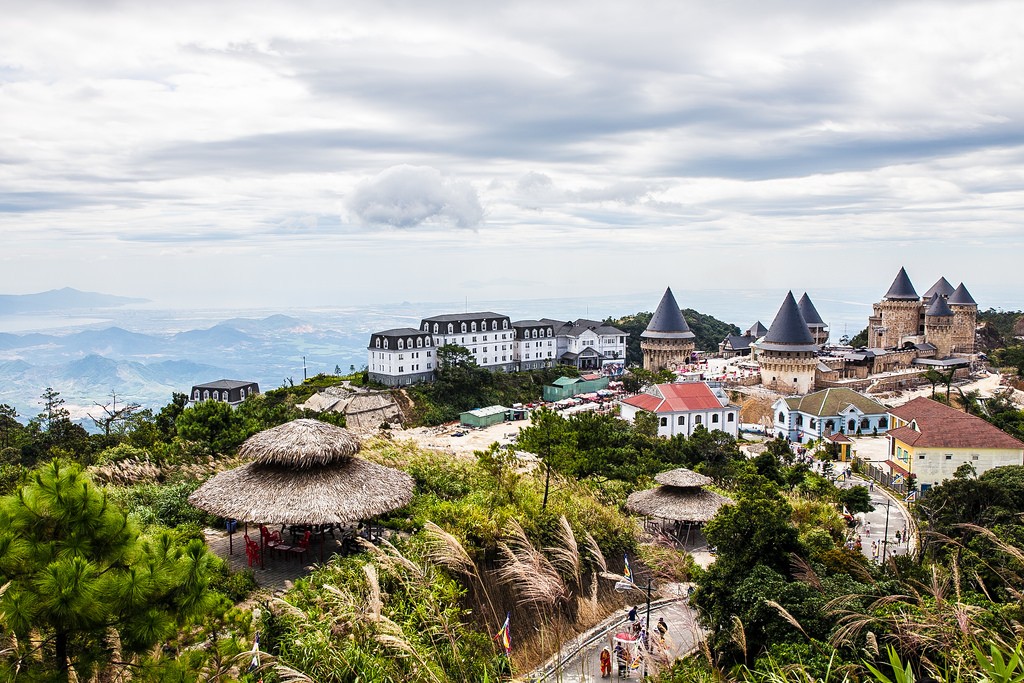 Including
:
Breakfast// Lunch// Dinner
Morning: Coach and tour guide pick up the guests to move to Ba Na Hills. You will enjoy the beautiful and picturesque scenery of four seasons just for only one day. Ba Na Hills is famous for the cable system which gains 2 world records that you surely feel this special moment when moving through the hills. You will come to visit French villas, Debay Ancient Wine Cellar, flower garden Le Jardin D'amour, Vong Nguyet hill with 1487 meters high by the climbing train.
Noon: Having buffet at restaurant.
Afternoon: You freely entertain in the amusement place in the biggest house of South-east Asia – Fantasy Park which has total approximately area of 21.000 meter square considered as international scale. You then come back to the cable to go down to the city.
Evening: You will have dinner at restaurant, free in sightseeing all the night view of Danang. Take a rest at three- star hotel.
Ngày 3 Thu gọn Xem thêm
DAY 3: DANANG – SON TRA
Including :
Breakfast // Lunch
Morning: Have a breakfast at hotel. Coach and tour guide of our company will bring you to Son Tra Peninsula located to the East- North of Danang city and 693m higher than sea level. This is a plentiful and diversified nature reserve which attracts many tourists to come here. You may visit Linh Ung Pagoda with unique Buddha statue. Especially, it is impressive to have the highest Lady Buddha of Vietnam with height of 67m. From the high point, you will be enjoy the view of Danang to the fullest.
Noon : You get lunch at restaurant. After then, you will go shopping at the Middle Specialty Supermarket which buys a variety of specialties of middle area with good quality, reasonable price. Coach and Tour guide will take and see you at the airport.
/
INCLUDED SERVICES:
New model of coaches, modern air-conditioner and audio system.
Hotel room with three- star standard: 2 people/room, extra person can share with 2 people room, in the case of 1 person for a single room that must pay for additional charge.
Three- star hotel for reference: Star, Tay Bac, Lenid, Green House…
Have 5 main meals, standard of 120.000VND / ration (in which buffet in Ba Na Hills costs 195.000 VND/ ration)
Energetic, enthusiastic and professional guide
Tickets for arranged destinations and ticket of Ba Na Hills
Bottle of water
Tourist insurance
 
NOT INCLUDED SERVICES:
VAT tax
Wax Museum, some costing- fee games in the amusement park
Potential problems out of program such as laundry at hotel…
*** For Ba Na's Options: Kids are from 5-9 years old and over 1m4 high considered as an adult when getting tickets for cable, parents pay potential fee for the ticket fee differences. Parents are responsible for the potential fee for 1-4 year-old kids.
NOTE: 
Free tickets for under 4 kids, 5-9 aged kids accounted for 50% of tour price, over 10 is set an adult.
Must provide an adequate list of personal information and number phone of group.
Program content may be changed depending on the weather or guest's flight, but still guarantee visiting enough destinations mentioned in tour program.